Assistert Selvhjelp collaborates with some of the country's leading specialists in mental health. Here we present some of them in more detail.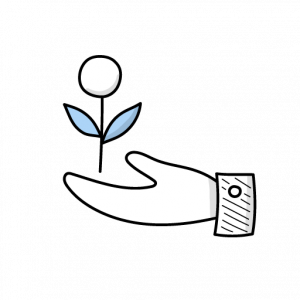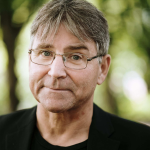 The author behind the tool "Kvernetanker" is a specialist in clinical psychology. He works as a professional development adviser and psychologist specialist at the Unit for Clinical Research and Innovation, Adult Psychiatry Department Vinderen. Torkil has been the head of the Norwegian Association for Cognitive Therapy and has written a number of self-help books and specialist books on mental disorders, including "How to overcome depression" and "The Energy Thieves" (together with Lars Dehli and Elin Fjerstad).
Arne is a trained specialist in clinical psychology, author and speaker. He is one of the country's foremost experts on Guided Self-Help, and for many years has taught the topic on the Rapid Mental Health Assistance course. He has written several books, both on Guided Self-Help and Cognitive Therapy. Together with Torkil Berge, he has written, among other things, "Trange rom og oppne plasser" (1997) and "Lykketyvene" (2002). Repål was previously head of department/director of department at Psychiatry in Vestfold HF.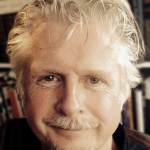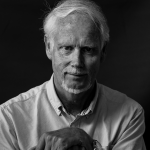 Ingvard is a doctor and specialist in internal medicine, digestive diseases and psychiatry. For over 20 years, he has taught medical students in internal medicine at the University of Bergen. For over 25 years he has had a hypochondriac clinic at Haraldsplass Diakonale Sykehus. He has written several books: "Hypochondria and cognitive therapy", "Life is an uncertain project", "Boss in your own life", "Kongen Recommends" and "It's not your fault more than others". He is the author of the tools "Health anxiety", "Past" and the upcoming tool "The uncontrollable".
The author of the tool "Chronic illness" is a Psychologist specialist & PhD. She has labout experience with cognitive behavioral therapy and emotion-focused therapy in the treatment of children, young people and adults with mental disorders. Particularly interested in mental health problems linked to chronic diseases (especially diabetes), sleep disorders and getting clients back to work. She has also contributed to professional quality assurance of the tool "Sleep difficulties"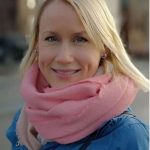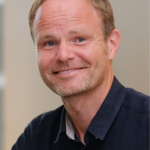 The author of the tool "Back to work" is Psychologist Thomas Tobro Wøien. For several years, he has worked with job-focused treatment and as specialist manager for work-oriented psychological services. He is currently the specialist in Vertical Health.
Together with Jan Reidar Stiegler, Anne Hilde has created the content of "Understanding emotions" and "Change emotions". She works with emotion-focused therapy for individuals, emotion-focused couple therapy and emotion-focused family therapy and parent guidance. Also does foster home guidance and expert work.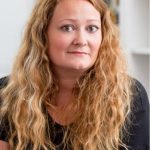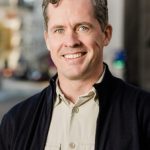 Specialist in emotion-focused therapy with extensive experience in the treatment of anxiety, depression, low self-esteem, self-criticism and difficult stuck emotions. Researches emotion-focused therapy, gives lectures and courses, as well as provides education and guidance to other health personnel. 
Aksel is a psychologist and was central to the development of several of our first tools: Anxiety, Depression, Sleep difficulties and Self-esteem. He specializes in emotion-focused therapy (EFT) and parenting guidance (EFST) and has, among other things, written the book "Did I say something wrong?". He has together with Jan Reidar Stiegler and Leslie Greenberg written "Wise about emotions" and created kössöskompasset.no. He has had a regular column in Aftenposten.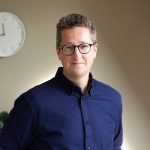 In addition to our own psychologists Oskar Blakstad, and Pål Fylling Helland (psychologist specialist) has a number of external specialists and professionals contributed to the development and quality assurance of the coping tools we offer. The psychologist Øyvind Halsøy has been involved in several projects. 
Parts of the tools for anxiety, depression and sleep difficulties are based on workbooks made by Molde Municipality, which we have been allowed to use. In addition, many professionals from all over Norway have taken part in the quality review of tools, which is carried out before launch.
The content is continuously improved based on feedback from both users and professionals.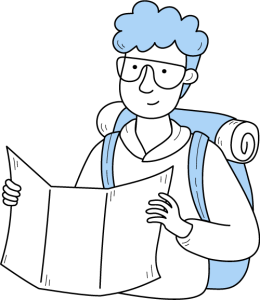 Originally, Assisted Self-Help was developed for the Guided Self-Help method, where the main focus is the homework that the user works on between the contact points. Today there are more than 20 coping tools with different themes adapted to courses, groups and individual follow-up, in line with the method.
Assistert Selvhjelp also has a rich library of tasks for homework and psychoeducation, which makes it possible to adapt homework and mapping individually.