To ensure privacy, unique codes are used to give access to the Assisted Self-Help tools. By downloading the app, you don't have to enter this code every time, and you can receive reminders about appointments and tasks.
You can download the app from Google Play or App Store. Search for "Assisted Self Help" and press "Install".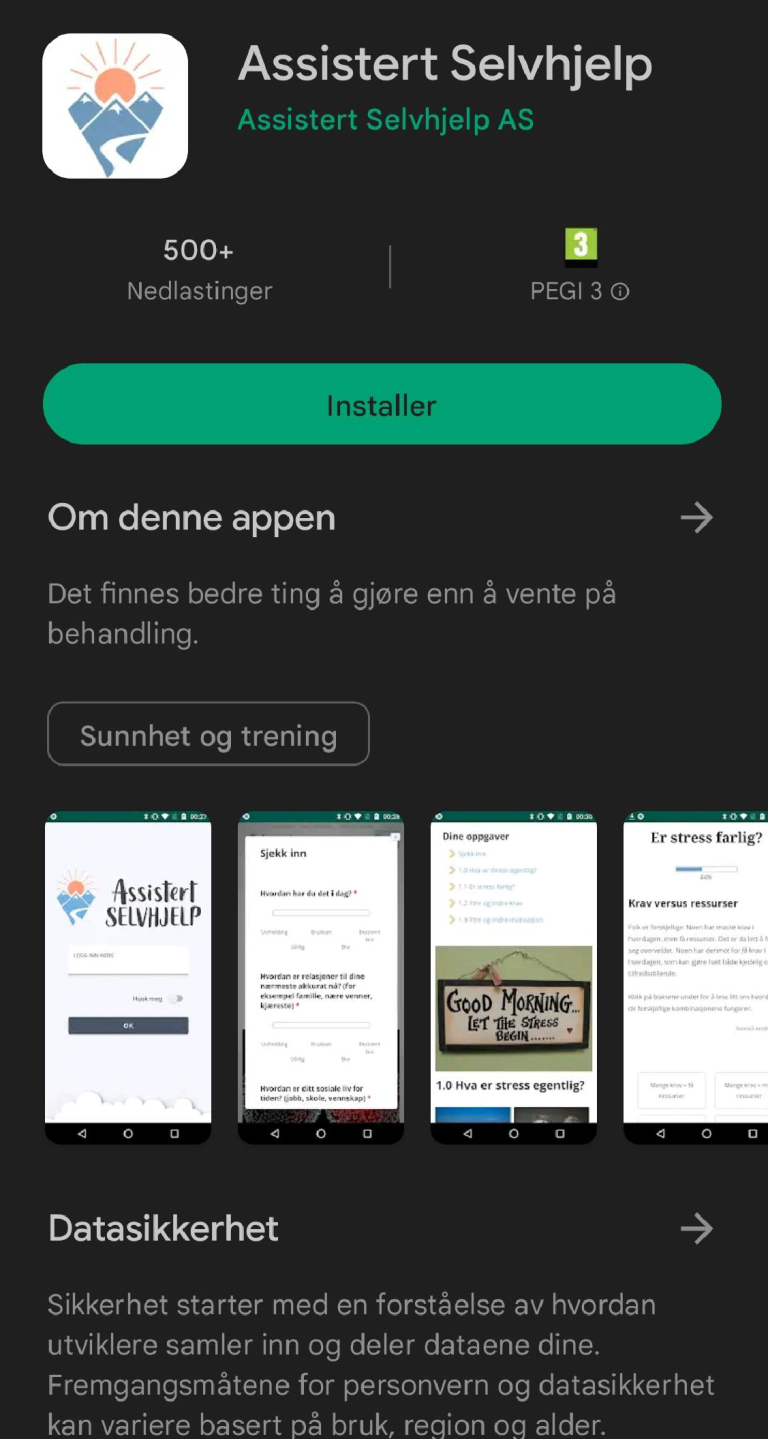 NOTE: Appearance may vary.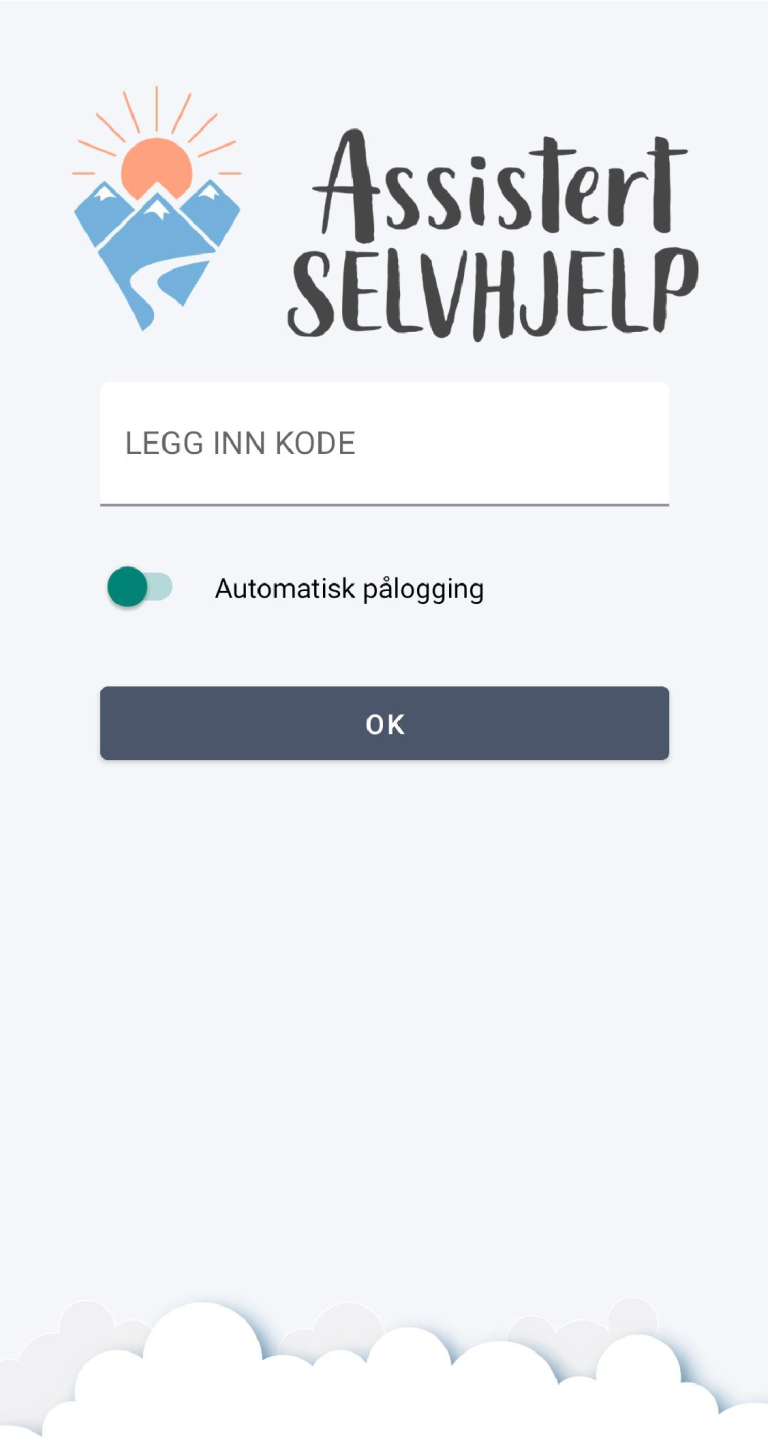 By activating "Automatic login" you don't have to enter the code every time. Mobile security is further used to gain access, such as fingerprints, face recognition or a code. 
This is not possible when you gain access via the website.
PS: We recommend that you have the code available, should you need to enter it again.
If you allow notifications in the app, you can get reminders about appointments, and receive notifications when the professional sends you mapping or tasks. 
To check notification status in the app:
1. Hold your finger on the app icon 
2. Press the symbol for information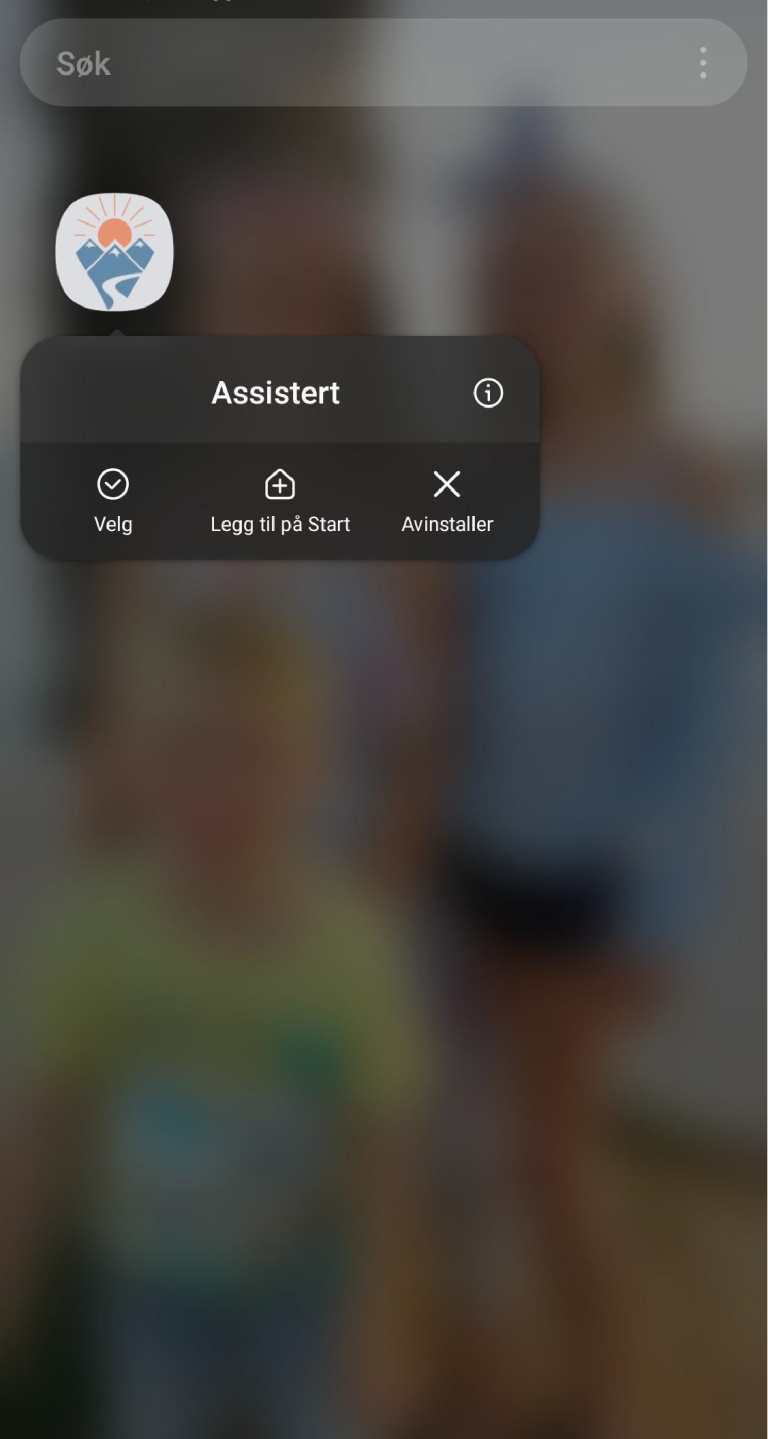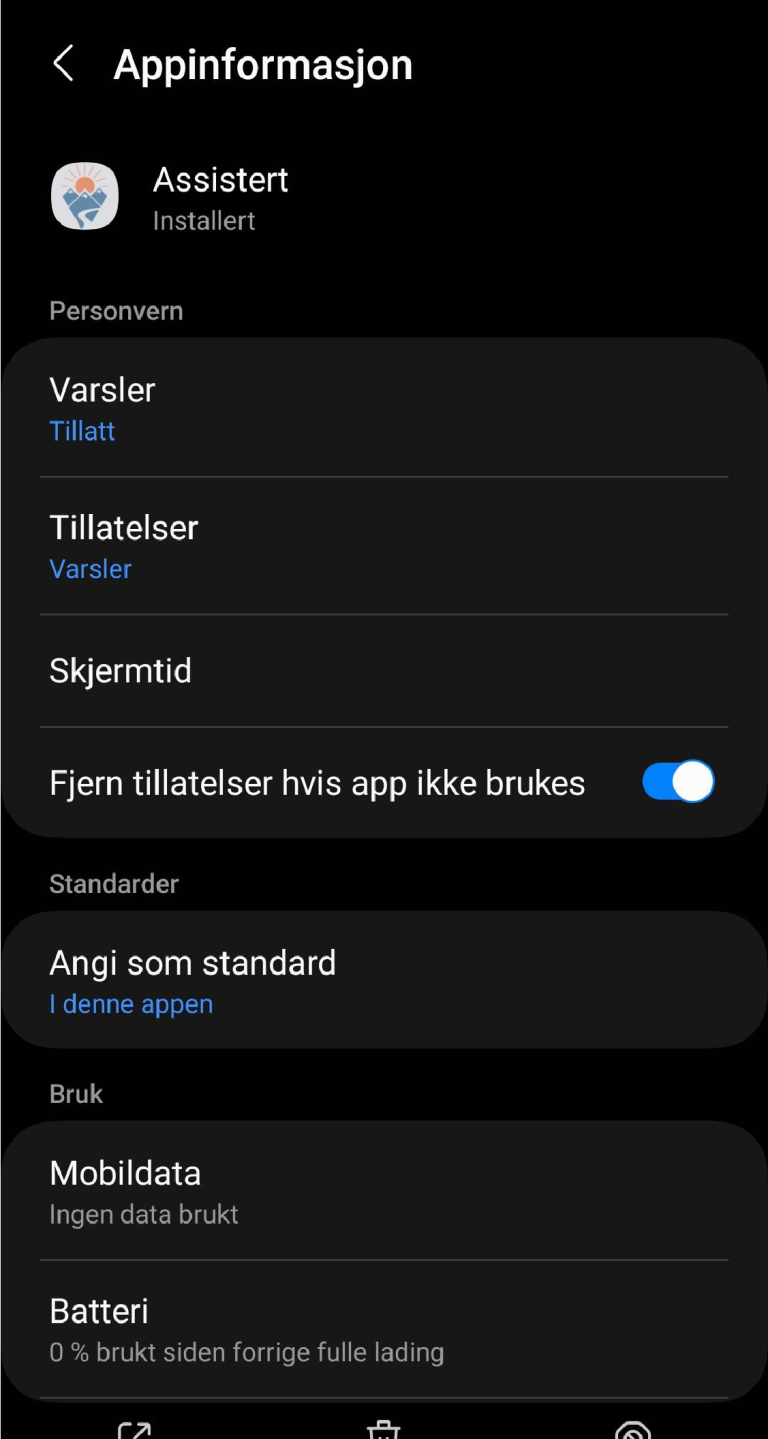 If you want to receive notifications, check that notifications are allowed, and choose the type of notification if necessary.